Corportate Massage
Our corporate massage service is ideal for companies that aim to foster a healthy and positive workplace.
CONTACT US FOR A QUOTE
Advantages of corporate massage
Less stress and increased well-being
Corporate massage can help reduce stress levels and increase well-being in the workplace.
Preventive benefits
Incorporating corporate massage into your workplace routine can assist in mitigating the chance of muscle and joint injuries among your staff.
More attractive workplace
By providing corporate massage to your employees, your company can enhance its appeal and consequently, draw in and retain skilled personnel.
Corporate massage can be a valuable factor for enhancing well-being
Corporate massage has historically been used as a tool to reduce strain and stress in the workplace. With the increase in office jobs due to technological advancements, more people are experiencing musculoskeletal problems such as back, neck, and shoulder pain, which can lead to sick leave. Effective massage can help reduce stress, stiffness, and tension in muscles, and we provide advice on ergonomics, stretching, and exercise to help maintain well-being.
Corporate massage is a crucial factor in promoting a healthy work environment and meeting the expectations of employees. As employers, we are increasingly expected to meet the demands of digitisation and the prevalence of remote work. Corporate massage is a step in the right direction for creating good occupational health at work, which helps balance work and health for employees.
We recognise the importance of flexibility and offer massage services at our premises and on-site at companies in Stockholm. This means we have the capacity to provide corporate massages at the workplace, while also welcoming visitors to our premises.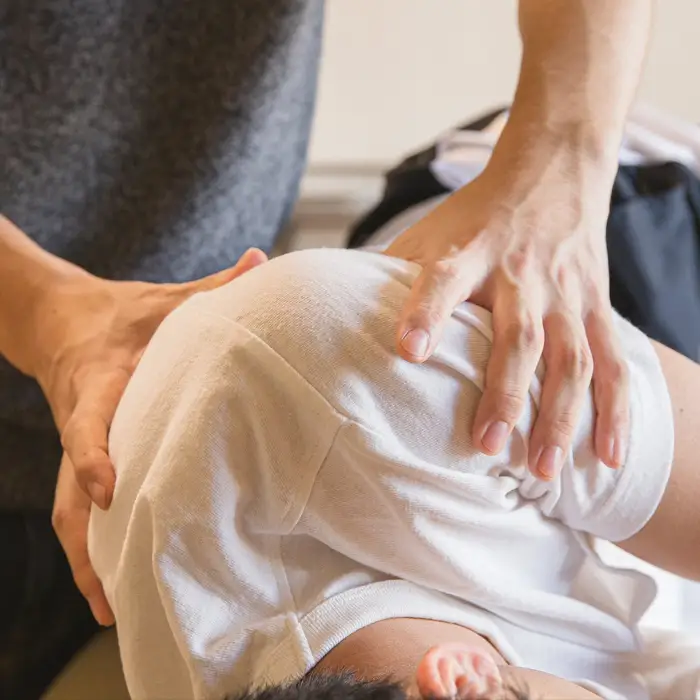 Deductible as wellness care for employers
The practice of corporate massage is deductible as wellness care for employers. When booking a corporate massage in Stockholm, it is important to understand the regulations surrounding it. The treatments can be set up in various ways, depending on the preference of the company. For instance, some corporate clients choose to pre-pay for massage treatments and book specific days for their employees to receive massages in the office, while others prefer to allow employees to use their wellness allowance to be massaged in our premises or in a room at the workplace. Our payment options include Swish and bank transfer, and we are happy to provide advice on which arrangement may work best for your company.
Let us tell you about the benefits
Experience a superior massage directly at your workplace with our corporate massage in Stockholm. Our diverse range of techniques is customisable to provide the optimal experience for your business. Contact us for further details, and we'll be happy to provide a comprehensive overview of our services. We are also available to visit your workplace for a personal presentation.