Back massage
A back massage is an excellent way to improve your overall body health and well-being. It is a gentle and effective treatment that can relieve pain and tension in the back.
BOOK NOW
Benefits of a Back Massage
Improved Circulation and Blood Flow
A back massage can help relieve tense muscles and improve flexibility in the back. It can also help increase circulation and relieve pain associated with muscle tension.
Improved Flexibility in the Back
Massage focused on the back can help improve organ function caused by tension. It can relieve symptoms such as menstrual pain, pain, and other issues that may arise from tense muscles.
Great for Well-being
The treatment is an effective way to increase endorphin levels, which can improve mood, reduce depression and anxiety, and improve recovery in chronic neck and back pain.
Enjoy a Relaxing Back Massage
Massage is something that is appreciated by most people, whether it is offered at a spa visit or if you visit a private massage therapist. It is something that has recently also been recommended by doctors and experts in medicine. Our service offerings include several variations of massage, many of which involve back massage. If you would rather receive a complete back massage, this can also be booked.
One of the biggest advantages of back massage is that it can relieve pain in the lower back, which can be beneficial if you have had a strenuous workout or if you have a job where you sit in front of a desk for extended periods. One very common issue with office work is tense back muscles due to overuse or repetitive use. During a back massage, we work with the muscles to release some of the tension. A strained back can lead to pain in the neck and shoulder area. If we work on the upper part of the back, the treatment can relieve tension in the affected area and reduce pain from migraines as well. Whether you already have back problems or want to prevent back injuries, back massage is something that is suitable for everyone.
Back massage makes us feel good. Treatments focused on the back stimulate the production of endorphins, dopamine, and serotonin. These are chemicals that make the body feel good. Back massage can also help reduce pain in the lower back, which has been shown to have positive effects on anxiety and depression as well. According to many studies, back massage also improves our sleep. It aids in healing processes, increases blood circulation, and can reduce pain, even in women who have recently given birth. Perhaps one of the best benefits of back massage is that it feels good. Sometimes we simply long for some quality time where we can relax and enjoy the human touch.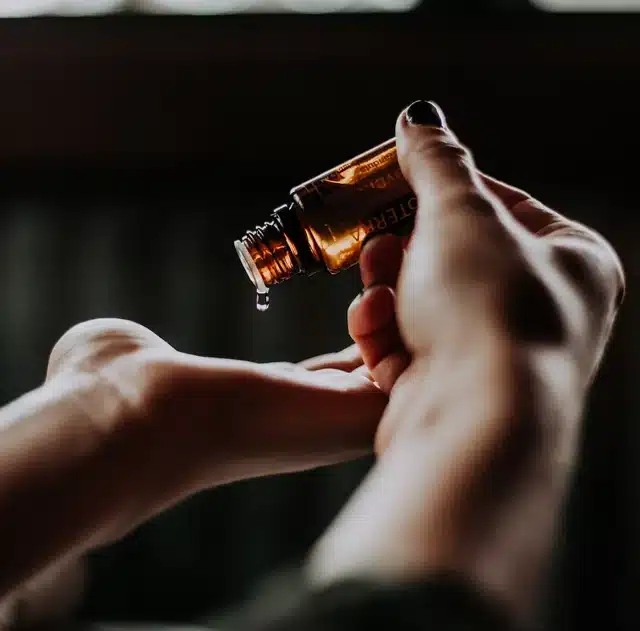 Book a Back Massage in Stockholm
We warmly welcome you to book a back massage in our massage studio in Stockholm. In addition to back massage, we offer everything from classic massage to aromatherapy massage, wellness massage, deep tissue massage, and much more. Take a look at our price and treatment list to see all the treatments. You can also book a massage with a home visit for your massage treatments. Or why not give away a gift card to someone you care about? Book your treatment today!